"Once you replace negative thoughts with positive ones, you'll start having positive results."
Willie Nelson
Imagine this scenario:
You are an very experienced sales manager and  have been asked to manage a team of senior sales people who have been struggling recently. You are in your first group meeting with the Sales Director. He is asking for updates from the other managers and turns to you and asks if you think you can achieve your targets with the team you have. You reply:
"I'm afraid after working with them yesterday and spending a day last week observing them on calls, I can't answer that question.
I would like to say so, but it would be foolish of me to make rash statements."
What do you think your Sales Director would read into what you have said?
He could think; "sensible answer, he needs more evidence before he can reach a conclusion." Equally he might think, "hmm he doesn't sound too confident, sounds like he's trying to hedge his bets."
Would your answer instil confidence in the Sales Director?
If your sales team could hear you saying it how do you think they would feel?
Would they feel encouraged, indifferent or would your answer increase the doubt in their minds that they might miss their targets?
What else could you have said?
"There's a lot of ability in the team and I'm really looking forward to working with them. The target is in sight and if we put in the right amount of effort we've got a great chance of success."
Still not guaranteeing to hit target, but do you sound more confident and put your Sales Director at ease until you can get a firm handle on what is going on? Have you also given a morale boost to your new team and demonstrated some confidence in them and their ability?
The reason for posing the questions is that Mr Motivation himself, Roy Hodgson is back in business.
Today he was officially unveiled as the new Manager of West Brom, who currently sit in 17th place in the Premier League. They have 27 points and the consensus is that 40 points will probably be necessary to avoid relegation. With some 36 points still to play for and half their games against teams in the bottom half of the table their destiny is very much in their own hands.
One of the first questions in the press conference today  was to ask Hodgson if West Brom had the players to avoid the drop. Did he use the opportunity to build up his players, tell everyone how much ability there was in the squad? Nope., instead we we got:
"I'm afraid after 90 minutes working with them today (Monday) and 90 minutes watching them on Saturday, I can't answer that question. I would like to say so, but it would be foolish of me to make rash statements."
Inspirational and optimistic as ever then….
He didn't stop there though, asked about the task he had at his new club, he came out with;
"We don't have much time. Like a lot of other clubs, we're in a desperately difficult situation at the bottom of the league, trying to retain our status."
Instead of talking about a "desperately difficult situation" why not talk about a great opportunity to cement their place in the Premier League with a great bunch of players? If his new players didn't previously have doubts about their ability to maintain their place in the "best league in the world" they surely do now!
I have no doubt that Roy Hodgson is only giving his honest assessment of the situation and it won't have even occurred to him that he might be putting negative thoughts into his players minds, after all he is talking to the media and not the players, but he is demonstrating an extreme naivety  about how his words might be interpreted. Indded some media outlets were reporting that Hodgson does not have confidence that West Brom can stay up, whereas others report that he is hopeful and confident in his ability to avoid relegation.
You can bet that his players will have heard what he has said to the media today and will be putting their own interpretation on his comments. If players are already feeling nervous about the task they face his answers to the media's questions will not have eased their fears. It is absolutely critical to think about what you say as your words can so easily be twisted and exaggerated.
The danger Hodgson faces now is that his team will go into games worrying about making mistakes and their subconscious minds will be focussed on what can go wrong rather than what is going well.
As a manager it is very easy for you to put negative thoughts in the minds of your people, with your choice of language dictating how your message is received.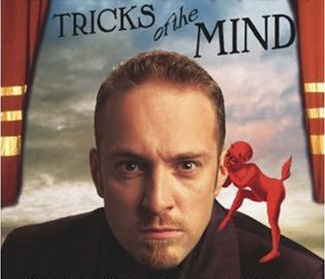 Derren Brown demonstrated this superbly in his show on Channel 4, when he told a 19 year old girl NOT to push a button on the desk as this would electrocute a kitten that was in a glass box in the room with her. Derren then set up a countdown click and left her alone in the room for two minutes as she watched the seconds tick down to when the experiment would be over. With two seconds to go the girl crossed the room and pressed the button….
Of course the Kitten wasn't killed but was simply a demonstration of how you could put someone's focus on negative actions by putting negative thoughts in their minds. Doing this ultimately resulted in the negative action being carried out.
You can see the clip on the link below:
http://www.youtube.com/watch?v=MDwe_PNrACI
The whole clip is 23 minutes long, but the main part as described above starts on 18 mins 20 secs.
Roy Hodgson put negative thoughts into the minds of the Liverpool players in his time there, and he appears to be on the verge of doing the same with the West Brom players. It will be interesting to see if West Brom manage to avoid the drop.
While we wait to see, think about the messages you give to your team, your friends and your family. Do you spend your time looking for what can go wrong or do you talk about the opportunities that are out there?
"A man is but the product of his thoughts what he thinks, he becomes."
Mahatma Ghandi