"Feedback is the breakfast of champions."
Ken Blanchard 

I got a totally unexpected e-mail from a friend/colleague a few days ago. They had found out that I was thinking of applying for a particular coaching contract, and they had written to me to offer their support. I was really touched by the e-mail and found myself walking around with a smile on my face for the rest of the day! In the e-mail itself they had been quite specific as to why they thought that I would be well suited to taking on the coaching work and I think that made it even more effective as they had clearly taken the time to sit and think about what they were going to write. There was no specific reason for sending the e-mail, no ulterior motive just a very kind and thoughtful gesture.
It got me thinking with Christmas approaching and it being a time of giving, how often do we take time out to recognise and thank the people around us? Have you sent anyone a short note telling them what a good job they do recently?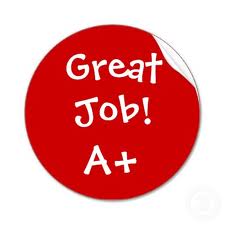 Why not take a few minutes to send one today?